State of the Onion
by David Lester, General Manager
The onion and other ingredients in our deli/café and other foodservice locations in Decorah are having a difficult time finding their way into entrees, soups and other dishes. There is a shortage of workers in this line of work and other service jobs in the Decorah area and it is a complicated issue that the management staff and I have been trying to solve this past year.
In just the past few weeks, several restaurants and other foodservice locations have reduced their menu offerings, reduced their hours and have even closed their doors for a whole day because they do not have workers. The Co-op has not been immune to the lack of available workers either. Just recently we had to announce a reduction in menu offerings during our evening hours. This is a temporary solution and we hope to remedy it soon.
In 2014 our employee retention rate was an industry respectable 68%. In 2015 it took a dramatic drop to 48%, and in 2016 we hit our lowest retention of employees of just 45%. Through our yearly monitoring of employee satisfaction with outside help of a consultant from Cooperative Development Services (CDS), it was clear that we needed to focus on putting a plan together to raise wages, especially in our entry-level positions. By focusing our efforts on these lower paygrades we were able to raise the entry-level wage at the Co-op to $10.00/hour and make adjustments to other positions to ensure that they were being paid at or above similar positions in the area as well as being competitive with other co-ops our size in similar communities. As of last month our retention rate for 2017 was at 70%, the highest that we have seen since 2012.
The Co-op management staff and I have also been discussing the possibility of offering a group health insurance plan for the past two years and we are working on offering a plan mostly paid by the Co-op to our full-time (30+ hours/week) employees. We became frustrated with the confusion and uncertainty in Washington DC and the future of the Affordable Care Act and felt we needed to do something better. It is an exciting time to be an employee at the Co-op and we think this will help us attract and retain talented staff in the future.
Most departments in our Co-op are fully staffed and we are feeling a sense of stability again, except for one department, our Deli/Café. We know that we have some training and system development issues in our Deli/Café and we are working on properly training our staff in cooking techniques and customer service to better serve our members and customers. However, I think the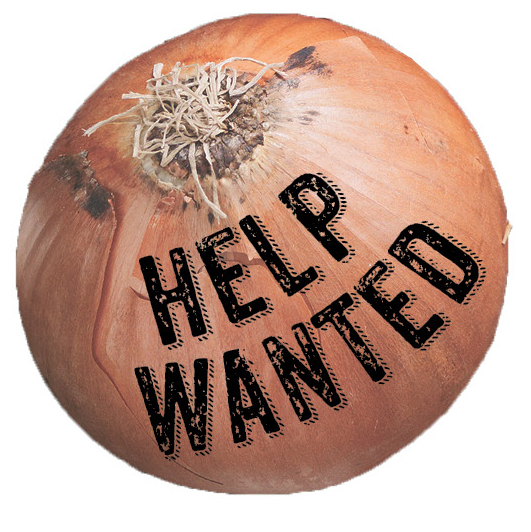 recent rise in tourism in our area has caused some issues affecting the service industry in Decorah and it is going to take some time and community effort to solve.
I think a large part of the solution lies in creating more affordable housing. As I write this article (November 1) the Decorah City Council will be presented the results of a housing needs assessment conducted by Winneshiek County with assistance from Upper Explorerland Regional Planning Commission on Monday, November 6. This year-long study will provide data, projections and recommendations for action with a map to visually display where there is a need for affordable housing. I wish our newly elected and current city council members the best of luck to find more affordable housing solutions, and I encourage members of our Co-op to attend these meetings and be active with the problem solving process.
We have been able to attract cooks and other foodservice personnel over the years, but when many of these workers have to drive from smaller, surrounding communities, the commute becomes time consuming and expensive. These interested and talented workers want to work for us, but they can't afford to live in Decorah because there are very few options to rent. The average cost of a 2-3 bedroom house is now approaching $175,000+. This just isn't affordable for someone making $10-$16/hour in the service industry line of work. Many existing, lower-priced homes are being purchased and turned into rentals available through VRBO, AirBnB and other online sites. While this is a lucrative and smart investment for the owner, it does further damage to the housing market in our area. The solution most likely rests in creating affordable, new housing units, but this will take some creative thinking with our city officials, private investors and potentially government funded programs.
Decorah is one of those special places in the Midwest that has a vibrant, independently-owned downtown business district and we value our cultural heritage, diversity and raising healthy children. I hope we can find some solutions to these issues facing our foodservice and service industry so that onions, local meats, vegetables and other ingredients will once again find their way back into the dishes offered by our restaurants and bring more spice to this great community of ours.