From the GM: Investing in our Staff & Our Future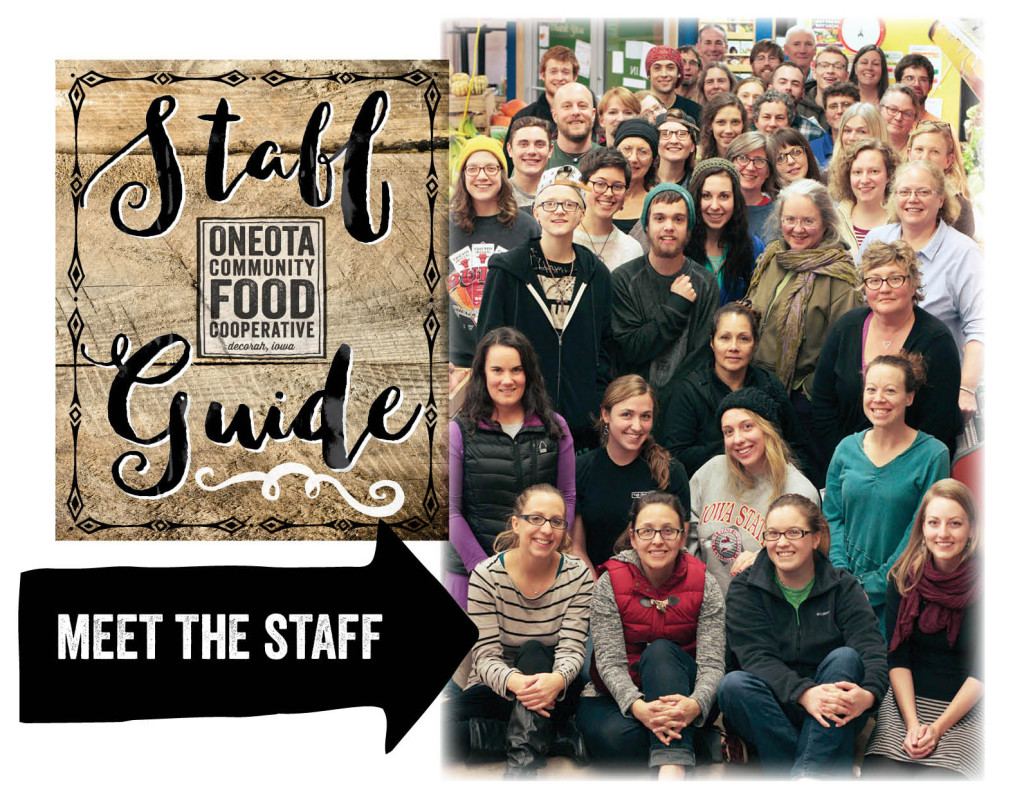 By: David Lester, General Manager
The Board of Directors and I just finished completing our strategic plan for the next 3-5 years.  One particular area has me very excited – Employee Relations.
Our staff is the largest and most vital resource at the Co-op and we need to be thinking of creative and innovative ways to enhance the workplace experience at the Co-op.  We are operating in an industry where the average turnover rate for grocery stores is around 47%.  Our store turnover has ranged from 30-45% in the past three years.  Typically, the grocery store environment is fast paced, physically challenging and doesn't offer a lot of upper management opportunities.  The majority of our staff are grocery stockers, food-service workers, cashiers and other entry-level positions.
Each year I report to the Board on Policies L2 Staff Treatment and L3 Compensation and Benefits which includes data to show how we compare to other similar positions in northeast Iowa and other food co-ops with regard to wages and benefits.  Historically, we have always been very competitive and ahead of other stores in northeast Iowa with our wages, but slightly less than other surrounding food co-ops.  Part of this has to do with our cost of living being less than larger cities.
Last year, we set our entry-level wage at our store at $9.00/hour.  The average wage for our employees in the entry-level paygrades I and II is currently at $9.87/hour and our total store average wage for all paygrades is $13.46/hour.  A couple of other areas that make us a unique employer are that 65% of our staff are considered full-time (30-40 hours/week) and we are the only food co-op that offers its' part-time employees (20-29.99 hours/week) partial benefits like paid time off and other benefits.  We are really making an effort through our wages and benefits to be the best in our industry in northeast Iowa.
The industry best turnover rate is with the northeast U.S. grocery store chain, Wegman's, which boasts about a 4% turnover rate.  Obviously, they are doing some things that are making a difference like making good hires, creating opportunities for movement within the organization, offering competitive wages and benefits and retaining their best talent.  One area where they really excel is in employee wellness.
Two areas of focus for this strategic initiative will be reducing staff turnover and instituting an employee wellness program.
Reducing staff turnover is not an easy task and will need to address several aspects of our employee program.  Of course making improvements in wages and benefits will need to continue at a rate that the Co-op can afford, but there is also a lot of improvement needed in the employee experience: connecting the employee with their work in our store and community.
One project that has been in the works for almost a year has been creating an extensive staff guide.  This new guide is about to be launched and will transform the employee's experience at the Co-op and clearly define the importance of every position at the store.  There will be agreements that I and the leadership team agree to give the employee and there will be agreements that the employee promises to do while employed.  There will be an "employment passport checklist" that will outline the important steps during each employee's first 90-days.
Some items on this checklist include:
taking a store tour
watching a video about why sustainably raised foods create a healthier world
understanding what it means to be a co-op
the importance of excellent customer service
understanding the world of whole/natural foods
understanding our finances
The second area of focus that we are excited about is Employee Wellness.  Our business can be a stressful one and demand a lot from our employees both physically and mentally.  We will be looking for ways to incorporate more stretching, exercising and mindfulness into our daily work for our employees.
We have many health experts right here in our own community to use as resources and we will be reaching out to them for solutions to increase the health of our staff.  It will take some time to develop an extensive employee wellness program at the Co-op because it involves more than just eating healthy.  We need to give our employees more skills and tools to be physically, emotionally, socially and mentally ready to do their jobs well on a daily basis.  This will be a challenging but rewarding task to try to accomplish over the next three to five years.
~ Be well!