Aromatherapy Gift Recipes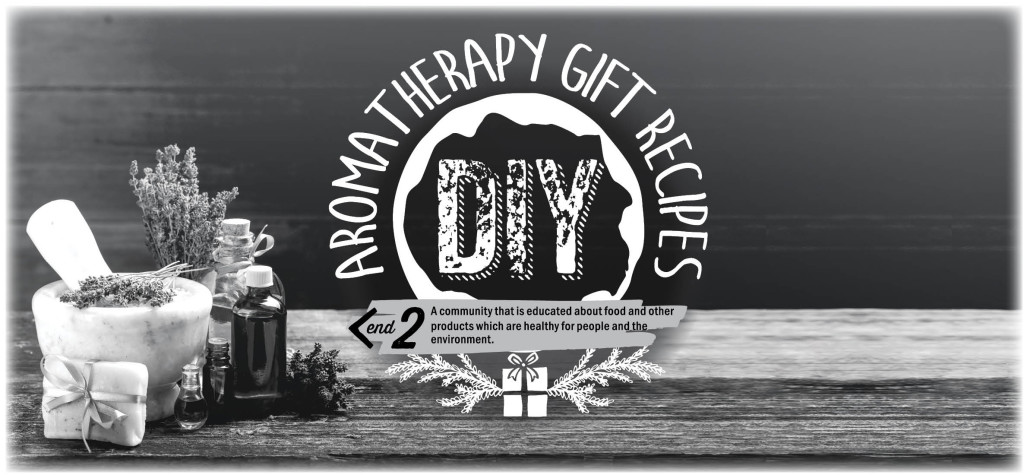 By: Gretchen Fox Schempp and our friends at Aura Cacia
Essential oils are hot right now.  Not a day goes by when I don't use them and hear others talk about using them.  It doesn't matter if I am at the Co-op or hanging out with neighbors, everyone is talking about "oils".
There are so many uses for essential oils – including diffusing, massage, body care, immune health, and first aid.  We could fill the Scoop with just ways to use essential oils!  Right now I'm hitting the Immunity Boost by Veriditas Botanicals to protect myself from all the colds and junk going around, while also getting a little mental boost from the aroma itself.  Super-easy diffusing tip for Immunity Boost: put two drops of this oil blend in your hands, rub them together and just breathe it in, 5 nice deep breaths.  Plus, now my hands are disinfected.  There's my little holiday tip.  Immunity Boost is my traveling companion whether in the car or on a plane.  Wherever and however you travel this delightful mix of tea tree, lavender and eucalyptus radiata will keep the air clean and you breathing freely.
Utilitarian use yes, but what about fun with oils?  One of my favorite things to do with essential oils is to make lovely homemade gifts with them.  In the spirit of the holidays, here are some awesome recipes from my kitchen and the Aura Cacia Aromatherapy Kitchen.  If you like these recipes and want more, go to: https://www.auracacia.com then go to Learn.
Bright & Clear Chest Rub
Eucalyptus oils contain the camphor constituent and peppermint contains the menthol constituent. Lemon tea tree sweetens the aroma of this clarifying salve.
Ingredients:
5 drops lemon tea tree essential oil
3 drops eucalyptus essential oil
1 drop peppermint
1 tablespoon sweet almond oil
1/2 tablespoon castor oil
Directions:
Combine ingredients. Apply to chest and massage well into skin. This application is great anytime you need a clear, deep breath.
Earthy & Sweet Lotion Bar
This simple homemade lotion bar combines the wonderful aromas of cocoa butter, lime, lavender and patchouli in a skin soothing oil blend that will leave you feeling silky smooth.
Ingredients:
1/2 cup beeswax
1/2 cup cocoa butter
2 tablespoons castor oil
2 tablespoons macadamia oil
1/4 cup coconut oil
1/2 teaspoon lavender essential oil
1/2 teaspoon patchouli essential oil
1/2 teaspoon lime essential oil
1 teaspoon vitamin E oil
Supplies:
Measuring spoons · Cupcake liners (optional) · Cupcake pan
Two pots to use as a double boiler · Whisk
Directions:
Line your cupcake pan with liners. This keeps the clean-up easy, but is not necessary. In a double boiler, melt beeswax and cocoa butter together over medium heat. As the mixture is melting, add the castor, coconut and macadamia oils. Once the heated mixture is completely liquid, remove from heat and add the essential oils. Whisk together for 15 to 20 seconds to evenly disperse the essential oils and pour into your lined cupcake pan. If you fill each cup ¾ of the way full, you will end up with 6 lotion bars. Let cool before removing from pan.
Chocolate Body Butter
This body butter is an indulgent way to nourish your skin — and a calorie-free way to enjoy chocolate! Cocoa butter, vanilla, ylang ylang and tangerine create a floral-sweet treat that also makes a great gift.
Ingredients:
3 ounces cocoa butter
1 ounce grapeseed oil or 1 ounce jojoba oil
12 drops vanilla essential oil
3 drops ylang ylang essential oil
3 drops tangerine essential oil
Directions:
In a small pan on low heat, melt the cocoa butter.  Stir in the jojoba oil and remove from heat. Stir in the essential oils and pour the mixture into a jar or tin. Cap and allow to set-up overnight. Apply as a massage or skincare butter.
Rose & Geranium Soothing Body Cream

Rose and geranium are especially well suited for dry and aged skin.
Ingredients:
1/2 ounce beeswax
4 ounces sweet almond oil
3 ounces water
6 drops rose otto or absolute oil
21 drops geranium
12 drops patchouli essential oil
Directions:
Melt the wax and the almond oil in a double boiler. Allow to cool to lukewarm temperature, then add the essential oils.  Warm the water slightly and place in blender. Add the wax/almond oil/essential oil mixture to the water in a slow and steady stream. Blend until a creamy emulsion forms.  Store in the refrigerator.
Delicious Body Butter
Ingredients:
1/4 cup cocoa butter (shea butter is an option as well)
3 tablespoons sweet almond oil
1 teaspoon vegetable glycerin
50 drops or combination of drops of your chosen essential oil(s)
Directions:
Melt cocoa butter in saucepan over low heat. Remove from heat and stir in sweet almond oil, glycerin and oils. Allow to cool until edges become firm.  Whip with a kitchen mixer until the butter becomes fluffy and smooth. Put in a 4 oz jar.
Oil suggestions:  For a holiday treat add peppermint and spearmint as your oils, and in combination with the cocoa butter this will be like a mint chocolate delight.
Vanilla Almond Foot Scrub
Created by Aura Cacia product expert Tom Havran, this recipe for a foot scrub is personal without necessarily carrying any romantic intentions. It's an easy and delightful Valentine's Day gift you can make for your best friend who deserves a bit of pampering. Tom says, "Our feet are very sensitive and a bit of podiatric pampering will have us walking on the sunny side in no time. A good foot soak, scrub and massage seem to make your whole body happy."
Ingredients:
1/4 cup raw, virgin coconut oil
1/2 cup sweet almond oil
1/2 cup whole almonds
1 cup unrefined granulated sugar
1 teaspoon vanilla essential oil
Directions:
Measure coconut and sweet almond oils into a glass measuring cup.
Place cup in simmering hot water bath until coconut oil melts. Remove from hot water bath. Meanwhile, measure almonds and pulse in a food processor or blender into a finely ground meal. Add almonds to melted oils. Add sugar and vanilla essential oil. Mix thoroughly and place in a pretty jar or tin.
To Use:
Soak feet in a basin of hot water until soft. Rinse feet, pat dry.
Apply 1 to 2 tablespoons of scrub and massage all over feet and toes. Rinse away almond and sugar granules, massage remaining oil, then wipe dry with paper towels.
Storage: Store in an airtight container in a cabinet, protected from heat.
Good for up to one year.