A Revitalized Home Cook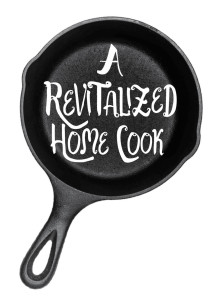 By: Betsy Peirce, Produce Manager
These days, cooking at home can feel like a dying art. With so many options for convenience foods, including a wide variety of local restaurants, it is easy to let our cooking skills get a little rusty. The restaurant ambience, more local ingredients on the menus and the added value of convenience can make our evening meal choices a simple one. Throw in the fact that our lives seem to be getting busier and the thought of cooking at home can be overwhelming; the choice of convenience often wins out.
With all this deliciousness at our fingertips through these extensive restaurant menus, it is easy to forget the benefits of cooking at home like ingredient control and budget friendlier meals. However, once the temperature drops and the snow starts to fly we tend to feel less cause to leave the cozy confines of our homes to eat out. Instead, consider turning on the stove and add a little delicious heat to our own kitchen.  Here are a few tips about what you need to start on the journey to revitalizing your home cooking habits.
Start (and End) with a Clean Counter
I personally have to start with a clean kitchen.  For the super time-crunched, I suggest at the very least the countertops should be clean and free of clutter.  Clean off the cutting board, wash your favorite knife, and get your ingredients within arm's reach.  As you wrap up your meal prep, remember that it can be daunting to entertain cooking when you have to first stare down and address a messy kitchen. You may have to muscle through clean-up, but you will be thankful the next time you need to prepare a meal and you can simply start with a clean workspace. Plus, pots and pans are much easier to clean within the first hour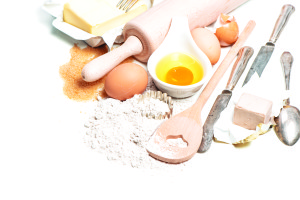 or two of use. Better yet, make an agreement with other family members to share the load by helping to clean up after the meal.
 Atmosphere
Just like you do when you have a party, you can set the tone for what sort of cooking evening you desire. You can create a mellow or rockin' atmosphere tailored for your mood so that you enjoy being in your kitchen. Putting on the perfect music, a podcast, or choosing silence can set the mood and make your cooking time even more enjoyable than you anticipated.
Pour yourself something nice to drink – tea, water with lemon, or perhaps a glass of wine or beer. If you have children, ideally send them off to play with siblings, alone, or with another parent if you are lucky. I even used to cook with my daughter in a backpack on my back.  On occasion, a little screen time for my daughter can work to get that critical, uninterrupted time and lead to more enjoyable outcomes in the kitchen.
Time
When I asked some of my friends how they make cooking more fun, they replied that time to cook is their greatest luxury. Cooking does take time. There is no way around that. It's not uncommon to feel really impatient when you are first starting out. The good news is that it is possible to build stamina for cooking along with new skills in a very short amount of time. When time is luxuriously mine, the sky's the limit for dinner preparation. Normally, I can pull something together in half an hour with the right ingredients on hand.  We'll get to pantry stocking tips a little later in this article.
Recipes
It is a good idea to use recipes for at least inspiration even if you aren't following them to the letter. My all-time favorite standby cookbook is "The New Joy of Cooking." It has a little bit for everyone – vegetarian and meat, as well as baked goods and variations on sauces and desserts.
I have a few favorite websites I like to use, one being Epicurious.com. It has recipes from many famous cooking magazines compiled into one website. It has a great search engine for putting in the ingredients you have in your pantry and coming up with dozens of options for those ingredients. It also has reviews for most recipes including user suggestions of how to kick them up (or down) a notch. I also like 101Cookbooks.com. The site administrator, Chef Heidi Swanson, has great recipes for cooking with whole foods. And, as most computer savvy people are aware, Pinterest has loads of recipes to get your taste buds rolling.
In terms of what to cook: I like to build on one ingredient I have, and then add a few more to create some kind of meal.  A great example is the other evening when I was in the mood for potatoes. I checked the fridge and happened to also have broccoli, sour cream and onions.  Then I used a simple search engine (google.com) to hunt for recipes including those ingredients.  Multiple choices for casseroles and salads greeted my search inquiry and gave me plenty of ideas to run with.
Your pantry
Keeping a relatively well-stocked pantry helps tremendously. I like to keep the following basics on hand at all times. Keep in mind that the Bulk department at the Co-op makes it possible for you to buy small quantities of these items so that you don't go broke trying to stock your pantry. The Co-op has also recently added two new, mostly organic product lines called "Field Day" and "Natural Value." They offer substantial savings over other similar brand names on many staple items like pasta, oil, vinegar, beans, peanut butter and jams, etc. Remember also, that many of these ingredients are interchangeable. You can easily substitute one starch for another, or make a sauce out of the ingredients you DO have rather than those you don't. Here are ideas of what the start of your kitchen basics pantry might look like.
Veggies: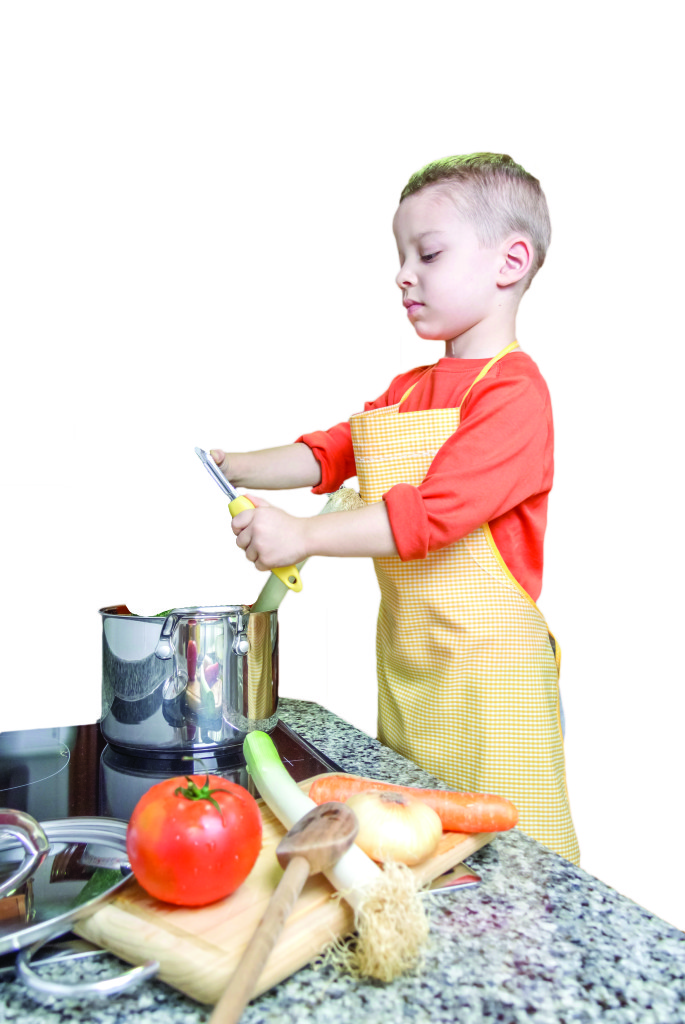 Onions
Garlic
Carrots
Celery
Greens
Starches:
Brown and white rice
Pasta – long and short
Polenta
Quinoa
Sweeteners:
Spices – Dried:
Curry
Chili powder
Smoked paprika
Basil
Oregano
Herbs de Provence
Salt
Pepper
Vinegar:
Balsamic
Cider Vinegar
Rice vinegar
Other condiments:       
Tamari or Soy Sauce
Ginger Juice
Hot sauce (Siracha)
Oils:
Olive
Toasted Sesame
High heat: Coconut or Peanut
Other:
Broth (or bouillon)
Tortillas
Canned beans
Canned coconut milk
Salsa
Canned Tomatoes
Tools
The Williams Sonoma catalog would have you think that you need many high-end gadgets to cook a great meal. All you really need is a sharp knife, a cutting board, wooden spoons and blender or immersion blender. Sure, a few others come in handy, like a microplane (a sharp fine grater), rubber spatulas, and thick bottomed pots and pans. You can add these gradually as you decide you are ready to make an investment in your cooking habits.
 Awesome…sauce
If you want to get to the "eating part" as quickly as possible, relying on basic ingredients and adding something simple like sauces is the way to go.  Sauces can liven up a basic recipe, adding flavor and transforming the ordinary into extraordinary.  You can take ordinary ingredients like cruciferous veggies, potatoes, pasta, squash, grains and meat and add a sauce to make them "new" again.  Sauces are quite versatile. Check out the following link online for recipes and techniques to make several different sauces – including béchamel, pesto, marinara, wine reduction, and remoulade (www.cookinglight.com/cooking-101/techniques/how-to-make-sauces).
 Everyone likes a good roast
Roasting is also an easy, quick way to transform veggies into something extraordinary. The roasting process brings out the sugars in the vegetables and concentrates the flavors. One family member of mine who eats almost anything insisted over and over that he did not like beets, until he tried them roasted. He is now a fan.
 Roast it – like Betsy
Chop into bite size pieces.
Coat with extra virgin olive oil and sprinkle generously with salt and pepper.
Pour onto a cookie sheet and put into a preheated 400 degree oven.
Let roast for 20-30 minutes or until golden brown.
Remember, simple can be flavorful. When I start to feel the temptation to eat out, my husband is the one who is really good at bringing me back home. "What about Tuna melts with spinach for dinner? Or nachos with beans and avocado?"
It doesn't have to be gourmet to be healthy and delicious. Simple sandwiches are tasty and perfectly healthy as long as there are some fruits and veggies to munch on the side. I hope this article helps to inspire you to view cooking in a whole new light – as an activity that can actually be enjoyed. Happy cooking and bon appetit!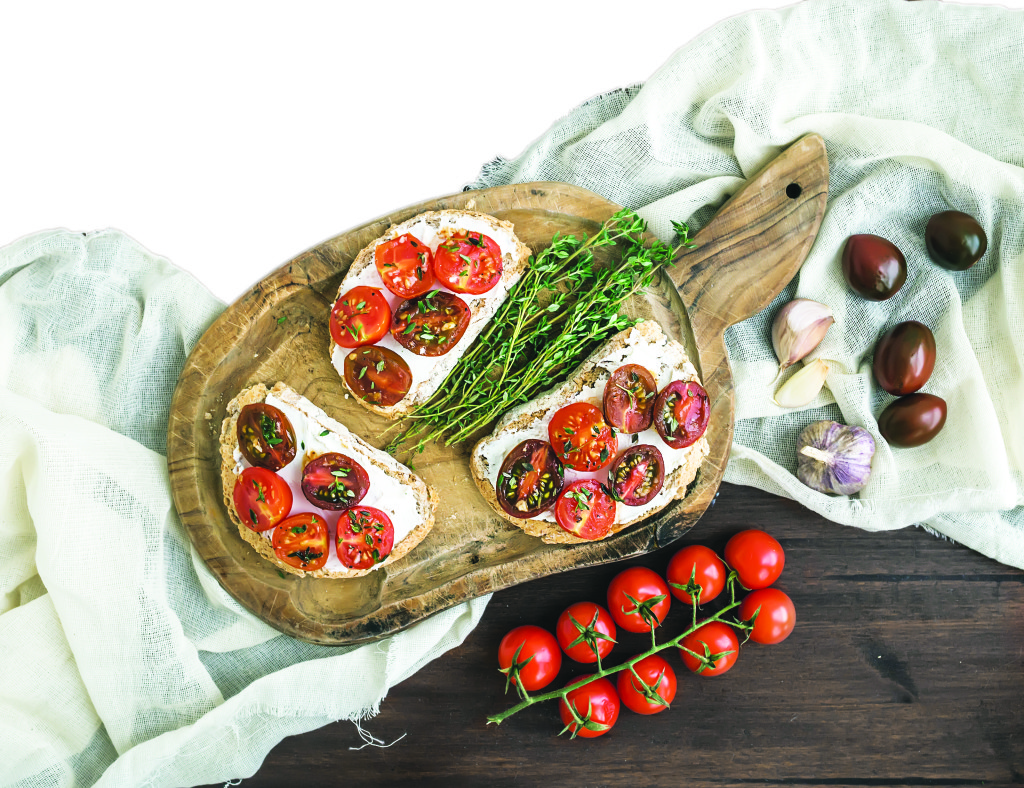 Peanut Sauce
www.epicurious.com
Ingredients
1 – 1″ piece ginger, peeled
1 small garlic clove
1/2 cup creamy peanut butter
2 tablespoons reduced-sodium soy sauce
1 tablespoon fresh lime juice
1 teaspoon (packed) light brown sugar
1/4 -1/2 teaspoons crushed red pepper flakes
Directions
With motor running, drop ginger and garlic clove into a blender and blend until finely chopped. Add peanut butter, soy sauce, lime juice, brown sugar, red pepper flakes, and 1/3 cup water and blend, adding more water by tablespoonfuls if needed to thin, until smooth. DO AHEAD: Peanut sauce can be made 3 days ahead. Transfer to a small bowl, cover, and chill. Bring to room temperature before using.
Harissa Sauce
www.epicurious.com
Ingredients
1 tablespoon coriander seeds
1 tablespoon caraway seeds
4 large garlic cloves, unpeeled
4 large red bell peppers
1/2 cup extra-virgin olive oil
1 tablespoon sugar
2 teaspoons dried crushed red pepper
Directions
Stir coriander and caraway in small skillet over medium-high heat until aromatic, about 30 seconds. Transfer to processor. Cook garlic in same skillet, covered, over medium-low heat until tender, turning occasionally, about 10 minutes. Cool. Peel garlic; add to processor.
Char bell peppers over gas flame or in broiler until blackened on all sides. Enclose in paper bag; let stand 10 minutes. Peel, seed, and coarsely chop peppers. Add peppers, oil, sugar, and crushed red pepper to processor or blender. Puree. Season with salt and pepper. Can be made 1 day ahead. Cover and refrigerate.