Our Gulf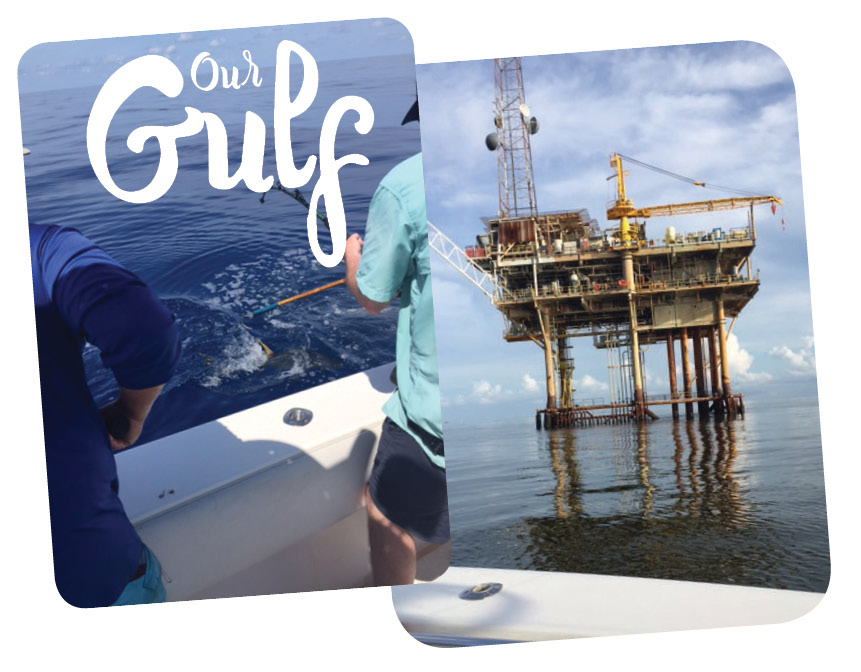 By David Lester, General Manager
I recently returned from a fishing trip to the Gulf of Mexico with several of my college friends. Attending college in the late 80's in Jackson, Mississippi allowed for weekend trips to my college roommate's fish camp on the Mississippi Gulf coast. These trips were always relaxing and introduced a landlocked Iowa boy to the bountiful and fragile environment of the Gulf.
As a wide-eyed, glass-is-half-full college student I saw an environment that was overflowing with sea life. Our trips in the Gulf were often close to shore and involved exploring the intricate maze of marsh that stretches across the Mississippi and Louisiana coastline. We often fished for redfish, made famous by the New Orleans chef, Paul Prudhomme, with his popular blackened redfish dish. We would also catch speckled sea trout if we ventured a little further into the gulf. These fish were long and shimmery and they reminded me of the walleye back home. We typically used live shrimp for bait. These bait shrimp were better than anything I could buy in the grocery stores back in Iowa which added to the allure of this newly discovered resource.
Limited by the size of our boat, we did not have the capability to get to the artificial reefs and inshore oil rigs about 20 miles from the shore. Some of these rigs look like small cities on the horizon. One of the benefits is that they act as an artificial reef for fish. Many species congregate at these rigs and the deeper the rigs, the bigger the fish. While providing excellent habit for fish, there is the obvious fear of what this industry can do to a resource like the Gulf. According to the U.S. Energy Information Administration, in August 2015 there were 304 oil rigs operating in the Gulf. This figure was down 20% compared to August 2014. There are even more natural gas rigs in the Gulf and the current total is around 1,400. The drop in the number of oil rigs in the Gulf is due to the current over-supply of oil and reduced production. The big picture of the oil industry in this fragile environment is one that can be fought by consumers switching to more sustainable sources and switching to cleaner fossil fuels like natural gas. This would help reduce devastating situations like the Deepwater Horizon oil spill in 2010 that caused an almost irreparable situation for several years. But, I've seen firsthand this awesome natural resource come back to life and support life on the Gulf coast again in just six short years.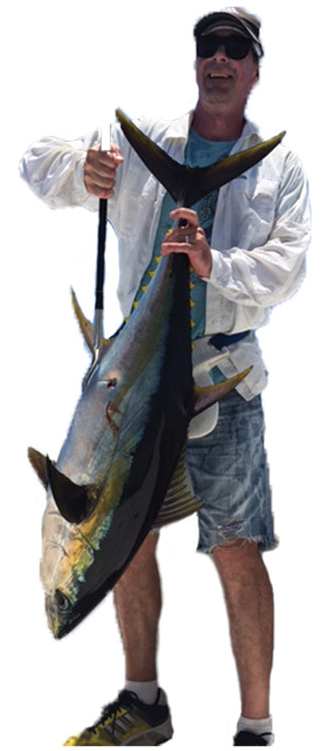 Since my college days, I've made it back to the Mississippi Gulf coast to visit family and friends but have only fished a handful of times. Back home in Iowa there were news stories every year about the amount of pollution in the Gulf. Red tide (dead zones), mercury levels in aquatic life, oil spills and other pollution from numerous factories and plants on the Gulf are headlines I've followed closely for a couple of decades. A bigger environmental impact than the oil industry has been the dead zones caused by too much nitrogen and phosphorous in the water from farm runoff. Guess where the majority of those nutrients come from? Iowa. According the U.S. Geological Survey, Iowa has 42 of the 150 watersheds that create the Gulf of Mexico's "dead zone." This dead zone ranges in size every year and is basically an area of water with an excess of nutrients that causes algae growth to grow to levels that cause oxygen levels to drop too low to support marine life. According to the USGS' collection of data in 2008, pollution from commercial fertilizers and animal manure from Iowa farms alone accounted for 70% of the dead zone in the Gulf. According to the National Oceanic and Atmospheric Administration, the dead zone averages about 5,000 square miles and the 2016 dead zone is predicted to be almost 6,000 square miles. The state of New Jersey is about 8,700 square miles, to give some perspective. I've only seen a dead zone once, and it is eerily quiet. It has been sad for me to see how our state and the Midwest contribute to this growing issue. I encourage all members and readers to push our legislators and the Iowa Dept. of Natural Resources to strengthen our farm runoff rules to create cleaner water entering the Gulf.
Back to July of this year, when I met some college friends in Venice, Louisiana for a fishing trip. It had been almost 25 years since we had been together and we were looking forward to some inshore red snapper fishing and offshore yellowfin tuna fishing. The allure of the deeper water and stories of the "blue water" where large yellowfin tuna were being caught always seemed like a faraway dream that I always hoped I would get to experience one day. The dream of heading out to the blue water where the yellowfin congregated had me excited like that bright-eyed college freshman again.
The six of us met our boat captain Mike at the marina at 5:45am. On our way out to the Gulf we watched him and his first mate catch our live bait consisting of 4-6 inch hardtails. We chased schools of these fish all over the inland bays and finally had about 100 of these to use later in the blue water. After about a two hour boat ride and 40 miles from shore we asked Mike how much further. He said that we were only in about 1,000 feet of water and needed to go further. Only? He told us that we needed to be about 60 miles from shore in about 5,000 feet to find the yellowfins. When we finally arrived at our destination near a deepwater oil rig, he cut the engine and told us to look in all directions for sign of yellowfin breaking water. Almost immediately we spotted two fish exploding out of the water and flying through the air. Within five minutes we had two yellowfin in the boat and continued to catch five more fish ranging from 40-80 pounds each. After about twenty minutes of reeling in my fish, I needed about an hour to calm down and stop shaking from the buildup of lactic acid in my muscles. It was an experience that I will remember for a long time and will be eating sushi and tuna steaks to remind me of this trip for at least two months.
On the dock, we spent about four hours cleaning and eating tuna, a true delicacy. At home a few days later, my son Finn made us spicy tuna sushi rolls and provided a great evening of family conversation and fishing stories.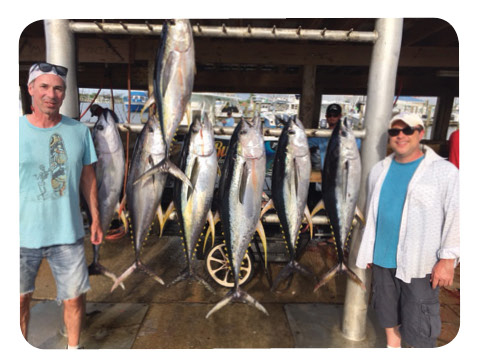 I was curious when I got home to find out more about the sustainability and environmental ratings on the fish I had caught. A great resource for this is: http://seafood.edf.org which is the Environmental Defense Fund's (EDF) site for selecting seafood that are good for you and the ocean. This site has a wealth of information on the state of the seafood industry and they make it very easy for the consumer to look up the best, ok and worst choices to consume based on sustainability and health criteria. You can look up individual species as well and learn more about the fish or shellfish you wish to eat. Yellowfin tuna has a "best" eco-rating and has high omega 3s. At the bottom of each page there are more details on how the eco-rating was determined and more information on the state of the species and how it is typically caught.
While looking at the EDF seafood selector, I was somewhat surprised to see how many species of fish and shellfish were on the Eco-worst choice list. Some of these more common fish and shrimp that are found in many stores include: Atlantic halibut and pollock, mahi mahi, orange roughy, bluefin tuna, marlin, imported and Gulf shrimp and the ever-popular Midwest favorite, walleye.
At the Oneota Community Co-op, we pride ourselves on sourcing the best seafood products both for the consumer and for the resource in which it was caught. We primarily deal with Empire Fish, a seafood distributor from Wisconsin that responsibly sources its seafood. Their website (empirefish.com) has extensive links to all of their environmentally sustainable partners from which they source product. In addition to Empire Fish, we are also lucky to have a shrimp producer within 15 miles of our store located in Ridgeway, Iowa. Sherill Ryan and her husband Jeff are growing shrimp inside an older elementary school where Jeff went to school as a kid. Their business, Sherlock Shrimp, is on Facebook and welcome tours of their facility. Their shrimp are farm-raised and are consistent and delicious. You can check out our fresh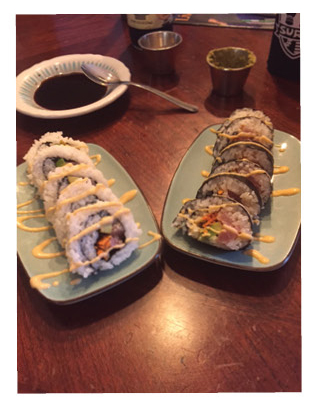 seafood selection beginning on most Thursdays through Sunday. We try to mix up the variety of seafood selections from cod to scallops one week and Alaskan salmon the next. At the Oneota Coop we think it is important to know where your food comes from and how it is raised or grown. We are a resource for our customers who want to know more about a product. A sustainably grown product, like seafood, is critical to keeping these valuable resources for future generations.
During my early days in the Gulf, I took the bait and fell in love with this beautiful and unique natural resource. Now, I peel back those outer layers of wonder and try to look deeper than the 5,000 foot blue water where tuna, sailfish and marlin live. Deeper than what I can personally gain from catching fish and enjoying its bounty. This basin, this Gulf, is all of ours to take care of and it literally starts here in our own backyards.