Locavores Unite!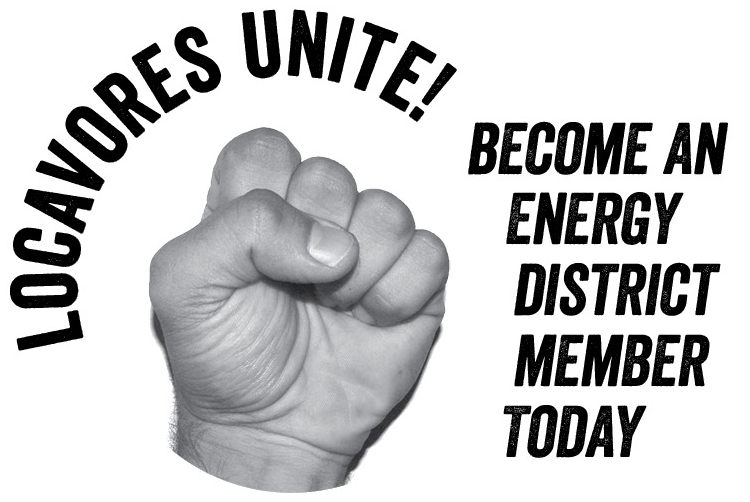 By: Kristin Eggen, Communications Specialist at Winneshiek Energy District and Oneota Co-op Member
On my fridge there's a magnet that says "Yay! Local!"
Maybe you have seen such magnets, marked by enthusiastic sentiments such as "Yay! Cats!" "Yay! Gnomes!" "Yay! Bacon!" We are in an enthusiasm epidemic. Yay!
Compared to cats, gnomes, or bacon, the noun "Local" may seem oddly abstract or lacking trendy cuteness. Yet we show up for the delightful things that are found in the closest proximity to our own existence: our locale.
The Oneota Co-op and it's members are well versed in the value of local food, governance, and membership. They know better than anyone how our farmers, religious communities, environmental conservation, businesses, t-ball games, and our member-owned co-operatives make up the social, environmental and economic threads that weave the rich fabric of a place, creating vibrant and comfortable communities.
So how about local energy?
The Winneshiek Energy District has been working to promote locally owned clean energy in northeast Iowa for the past seven years with the values of sustainability, stewardship, localism, and leadership at its core. The nonprofit is a member organization that thrives on participation, feedback, and financial support from its members. This allows it be relevant to local needs and offer locally-focused energy conservation programs, energy education, renewable energy alternatives, and so much more. It functions off the idea that real change starts at a grassroots level.
Will you support this work by becoming a Winneshiek Energy District member?
The "Yay! Winneshiek Energy District!" magnet has not yet found its way to production, but If you like what the Energy District is doing in your community and want to support further efforts, you can snip out this template and stick it to your fridge as a reminder to become an Energy District member by going to www.energydistrict.org/about/contribute . Once you become a member you will receive an bumper sticker.
Thank you for supporting the good work being done in your community, for your community. Yay! Local!
Read what your fellow Co-op member/owners have to say about the Energy District, and join today at www.energydistrict.org.

Craig Mosher
"I'm a member of the Co-op and the Winneshiek Energy District because I believe both groups are working to help create a more sustainable world where we live healthy lives more in tune with nature and with our community. Oh, and I can save energy dollars with better insulation, LED bulbs, solar PV, etc."
Benji Nichols
"The tireless work of the Winneshiek Energy District is an incredible asset to not only Winneshiek County, but our region in general. As we look to tackle issues, educate ourselves on opportunities, and conserve our resources, the Energy District leads the way. Just as soil districts of the past brought a common platform to helping preserve some of our most valuable resources – supporting the work of the Winneshiek Energy District just makes sense."
Barbara Massman
"As a 23-year veteran of real estate sales and property management, I have seen the effects of poor indoor air quality and exorbitant utility expenses in a home. Homeowners are so busy living their lives, raising their children, and planning meals that the Winneshiek Energy District's assistance to homeowners and energy education programs is needed and has been most welcomed."
Maren Beard
Oneota Co-op Board Member
"When it comes to food and energy, the Oneota Food Co-op and the Winneshiek Energy District are working to help us transition together toward a more sustainable future. Local food and local energy make our communities stronger by building the local economy and connecting us more deeply with each other and our natural resources. For me, these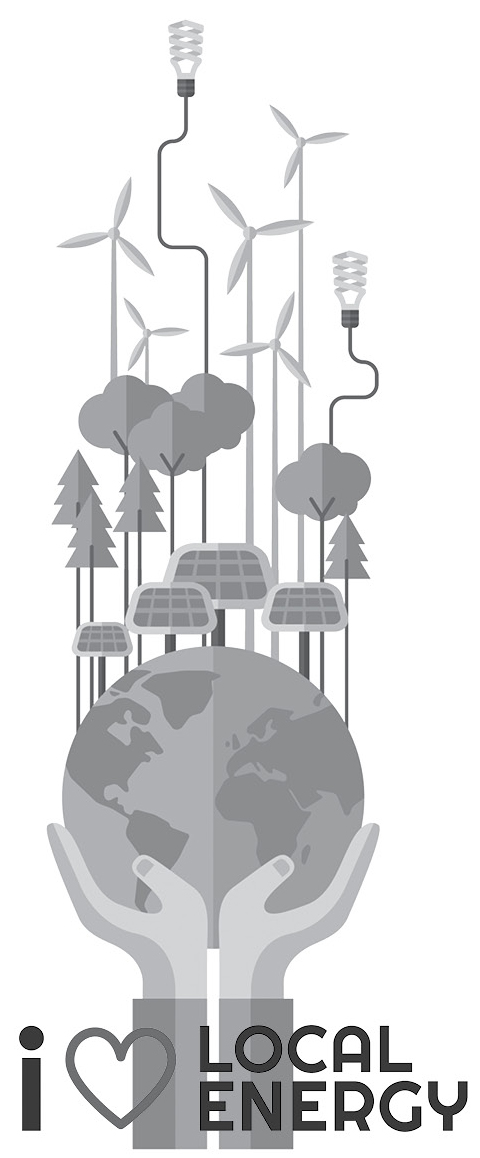 two community-based organizations represent what it means to care deeply about a place, strive for change through community collaboration and create a more resilient world. I am a member of the WED because I strongly support the work the organization does to make homes more efficient, promote renewable energy and build a replicable model for other communities."