From the GM: Meeting Your Needs with Selection, Service, & Speed
By David Lester, General Manager
If you have been in the store lately, you've probably noticed a few changes in several departments. The staff and I have been focusing our efforts on providing a more pleasant shopping experience and purchasing new pieces of equipment to offer a wider variety of products. It is important to respond to our member/owners' needs and try to keep up with the ever-changing natural foods world.
We are concentrating our efforts on the current store space this year and getting several areas of the store updated and ready for a larger expansion in the coming years.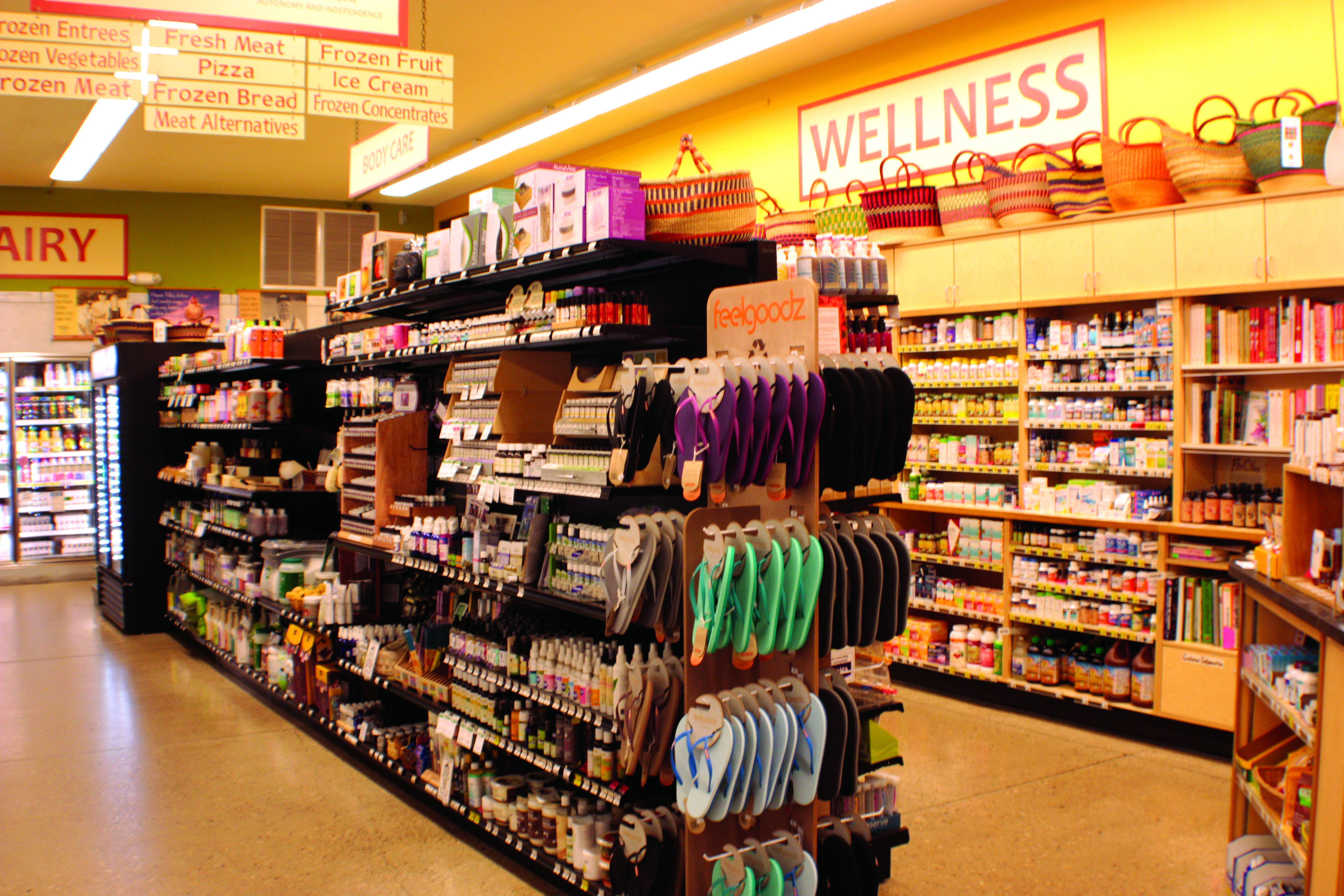 We began earlier this year by replacing all of the old, wooden cube displays in our Wellness department with a new straight run of black metal shelving. As many of you probably know, there are a lot of different products in this department ranging from soap and oils to nutritional supplements. Finding a particular product used to be challenging. Now, the different categories of products in Wellness are displayed beautifully and we've heard from customers that it is much easier to find what they want. Along with the extra shelving space you will also see several new products. We hope you take the time to explore this section of the store the next time you visit.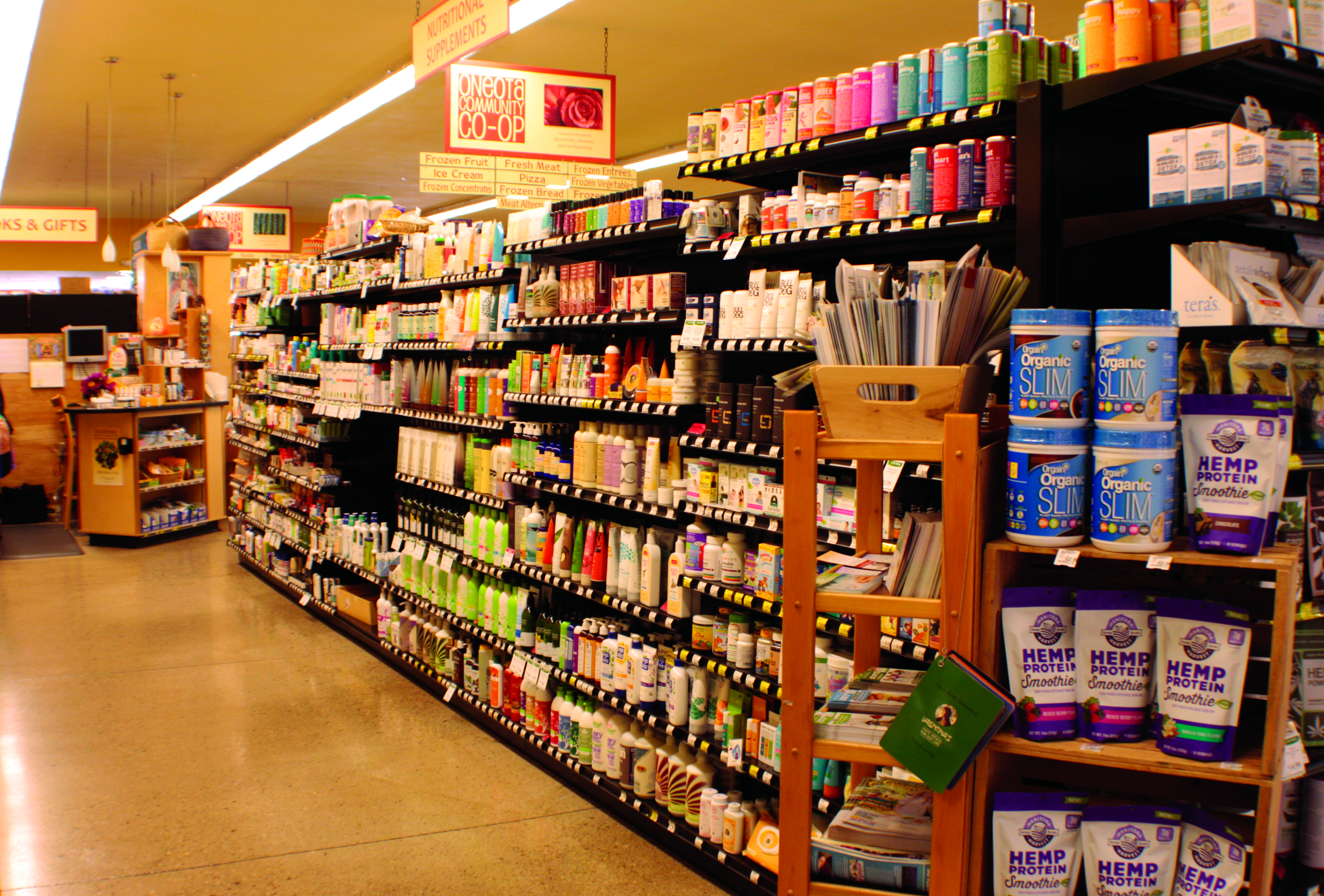 Merchandising the store and adding more products can also lead to tighter aisles. Typically, a five foot aisle width is standard in most grocery stores and this is our goal in all areas of the store. With more weekly deals and larger displays of sale items, some areas of the store may feel a little cramped for space. One area we will be working on this summer is the front entrance. By removing the interior set of doors and eventually switching to a sliding door system, we hope that our entry will be more welcoming and spacious.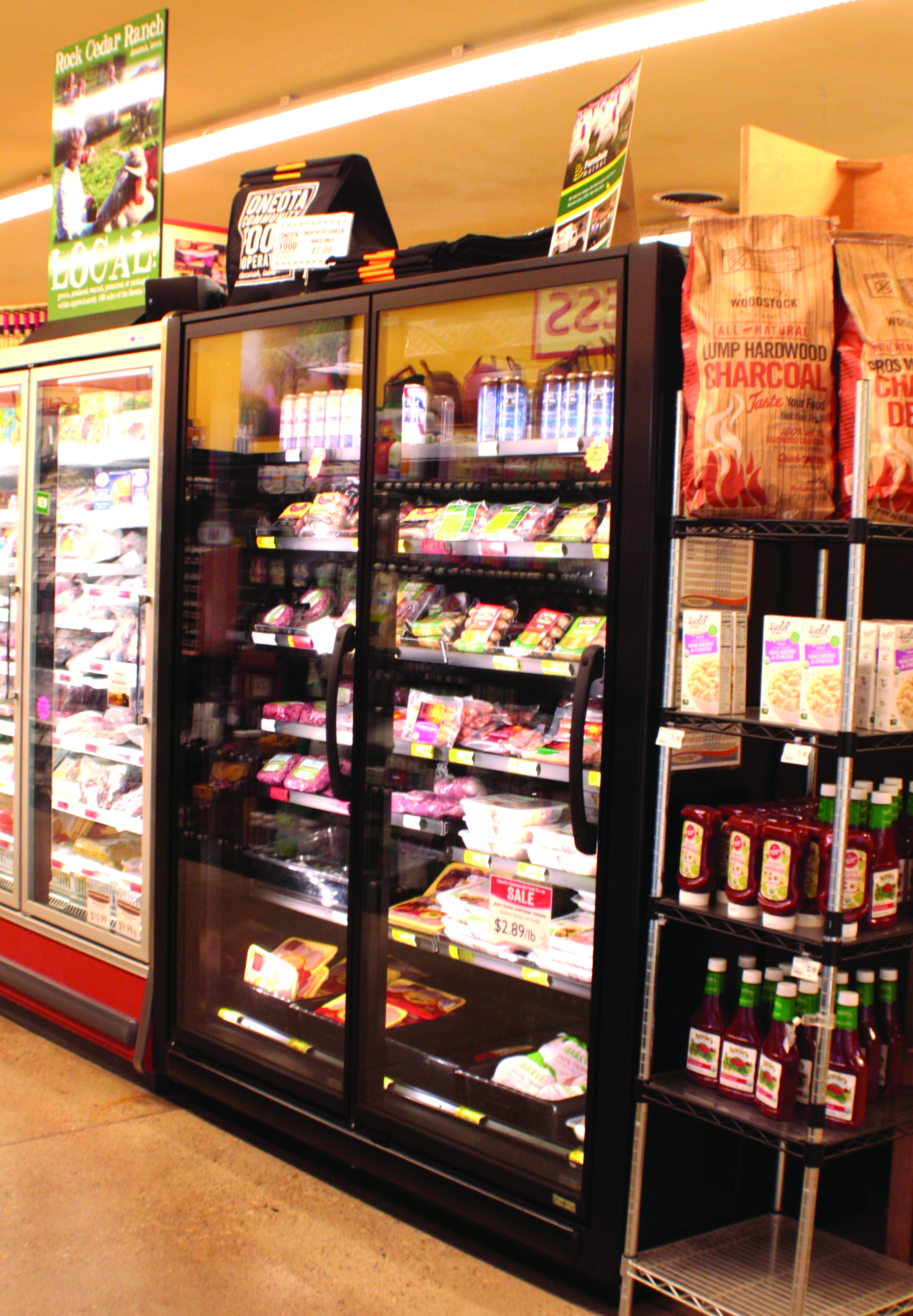 You told us, "more meat!" And, we listened. The last two member/owner & customer satisfaction surveys have clearly stated that this was your #1 area of the store that needed more selection. We have recently purchased two new meat coolers to carry more fresh options. You'll find more local selections of beef and pork as well as an ever-expanding selection of sausages, chicken and other specialty items. In the near future, we will be putting more resources into the Meat department which will allow us to be cutting our own local steaks and other customer-favorite cuts.
Customers have also been telling us for years that they LOVE our hot, panini sandwiches. Our Café Manager, Leah King, and her staff keep the sandwich selection unique and made with the freshest ingredients possible. However, the panini grills are not the fastest or most efficient way of cooking a sandwich. These sandwiches can take up to 20 minutes to cook and that can be a barrier to those in a hurry. By mid-June, we will have a brand new high-speed convection oven for sandwiches and other new items like flatbreads. Most of these items can be cooked in less than 2 minutes using this new circulated, heated-air technology…and the sandwiches are fantastic! This piece of equipment will allow for future expansion of our breakfast, lunch and dinner menus and meet the needs of the customer on-the-go. In addition to added quality, more selection, and speed of service we are also adding a new mobile app for those who want to place an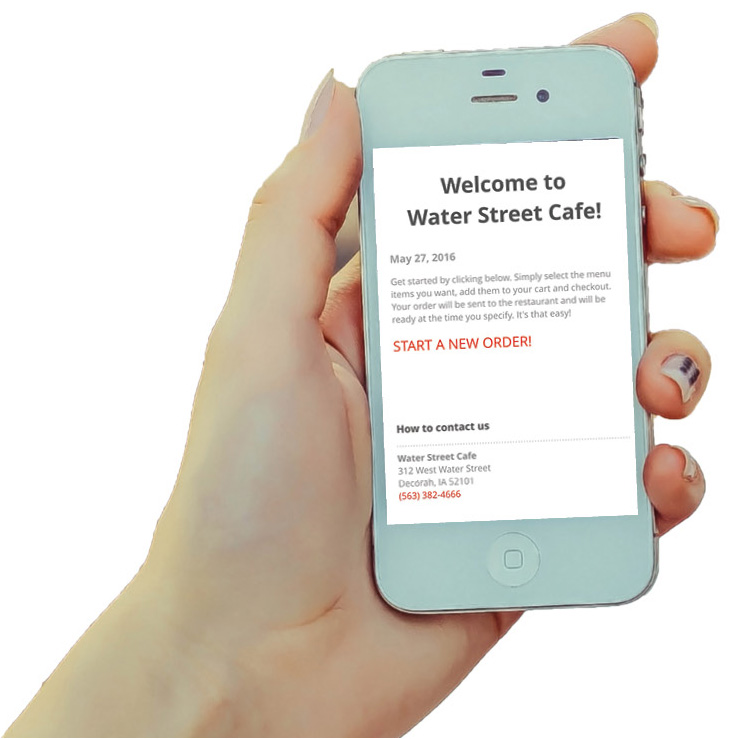 order for sandwiches. Either by your smartphone, or our website, http://order.oneotacoop.com/, a customer will be able to order any number of sandwiches or flatbreads and pay with their credit card online. An order will be generated in our kitchen and available for pick up within 20 minutes. Search Water Street Cafe in the app store!
By updating our store with new equipment, one of the more important benefits is reducing our carbon footprint. Every new piece of equipment that we purchase will be Energy Star certified if available. One of our goals is to replace several of the older, open-air cases like the meat cooler we just replaced. The newer, more efficient closed door coolers that we are purchasing are 78% more efficient than the older, open-air cases. The new, high-speed panini oven is only on when it is toasting a sandwich for about two minutes compared to having two 220-volt grills on all day. We expect to reduce our electrical usage with these upgrades and look for more ways to reduce both our gas and electrical usage in the future.
Many of the new things you will see in the store started with a suggestion from you, our member/owners and our customers. Feel free to leave a comment at the Customer Service Desk or email us anytime with a new idea or suggestion! We hope you will enjoy your co-op even more and we hope to see you soon.