Come Join Us on the Co-op Board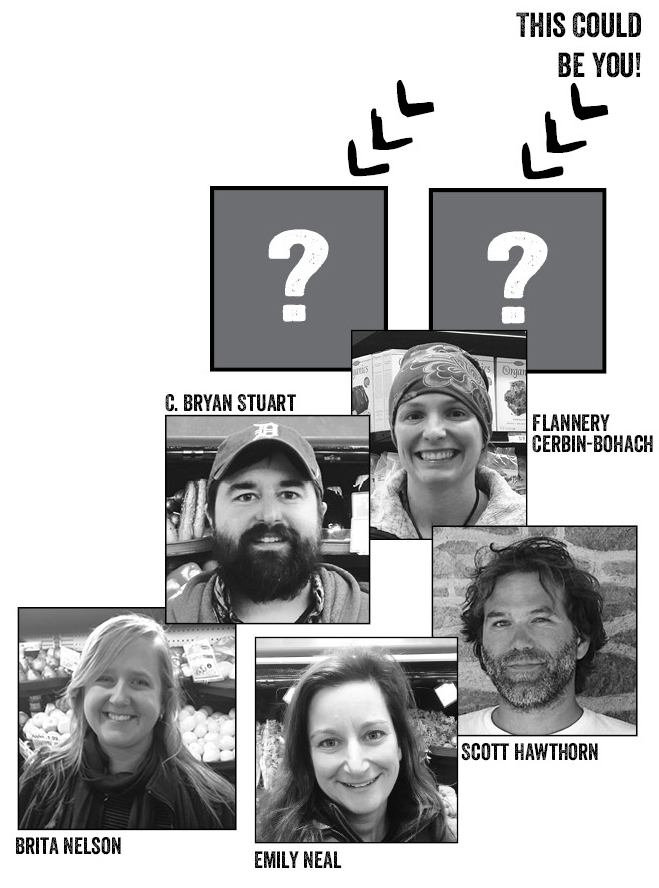 The Board of Directors is seeking interested member/owners to serve on the Board, to help ensure a continued bright future for the Oneota Community Food Co-op. In April 2018, there will be two full-term positions open for candidates to fill, as Maren Beard and Alicia Trout (finishing term for Carl Peterson) complete their terms. Full-term positions require a commitment of three years.
Wondering if you have what it takes to be on the Board? Our Board is best served by having members with skills and personalities as diverse as the Co-op itself. Do you have a passion for the Co-op mission or commitment to cooperative values? Are you a grower, a producer, or a food buyer? Are you open-minded or community-minded? Do you like policy formation, critical thinking, financial oversight or simply, your neighbors? If being on the board is calling to you for any of the reasons above – or others, we want to hear from you.
Application packets, available at the Customer Service Desk as well as online at oneotacoop.com, contain considerable information regarding application and service as a Board member. Any questions you might have regarding the upcoming election can be directed to Scott Hawthorn, Board Vice President and chair of the Board Nominating Committee, or to any board members. Scott's contact information includes: oneotahawthorn@gmail.com and/or 563-277-0036.
Serving on the Board is a wonderful way to make a positive impact, not only at the Co-op, but also in our community, region, state, and beyond. The application deadline is right around the corner – January 5th. We hope to hear from you!